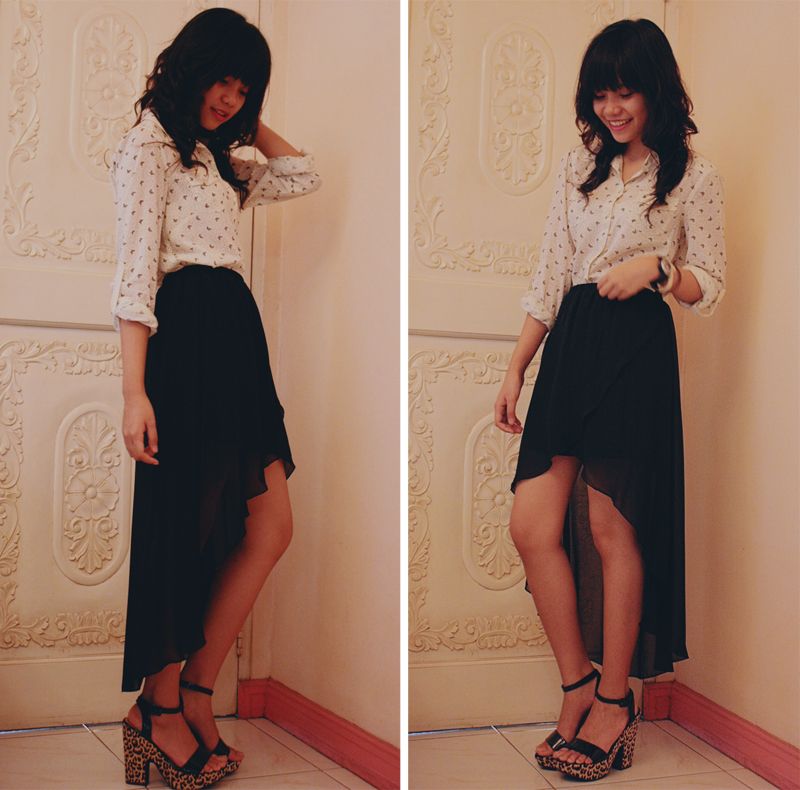 Wearing: Top from Promod, Skirt from Cache Cache, Heels from Primadonna, Watch from Baby G
I've been listening to Hoodie Allen's music lately (hence the title) and I don't usually listen to rap but I guess his music is an exemption. Oh and hooray for my first outfit post! Recently,
Amy of Vagabond Youth
and
Jenn of Clothes Encounters
; two of my favorite youtube vloggers or fashion gurus whichever you want to call them have been talking about the Black & White Spring Trend, and obviously we don't have spring in the Philippines but what the heck let's do it!
StyleBible.ph
also posted a Blogger Challenge about this trend for Preview's March 2013 cover. If you have your own post about this trend then leave a link down in the comments section and I'll check it out!