Spotlight: will be a monthly or bimonthly (once every two months) post featuring one out of my many favorite bloggers (or vloggers).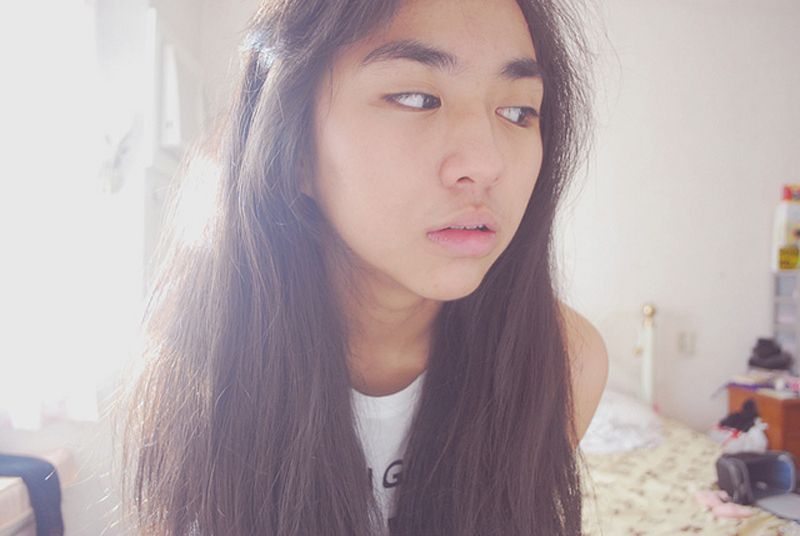 1. In twitter style, (140 characters) tell us a little bit about yourself.
I'm a unicorn who dreams of owning a shop along Harajuku filled with confetti & I blog about the most random things in my life. I like to eat. (142 characters!!!!!!!!!! I'm sorry, I can't help it.)
2. What made you decide to start blogging? And how did you start?
I honestly didn't take blogging seriously before. I'd always make a blog in Blogspot when I was younger and I'd blog about the most random things. After a few days, I'd always end up leaving it. It's actually a bad habit of mine when it comes to blogging until I actually made Celina the Unicorn on Tumblr.
I started with an outfit post (that I accidentally deleted on Tumblr huhu) and I continued posting random stuff filled with photos that make up what happened in a day.
3. What opportunities has your blog created for you?
I've met amazing people and opportunities ever since I started blogging. Opportunities such as collaborations with different online stores and becoming friends with people whom I feel like I've known for years. I don't regret a thing about creating a new blog all over again. No regrets at all!! ❤
4. How did you first get interested in fashion?
As weird as this may sound: Total Girl. I grew up as a Total Girl (and I'm quite proud of it) and I'm pretty sure that it was my foundation with this interest. I'd gawk at the models and their fabulous clothes and I'd dream of becoming one as well (Fact: I joined their model search twice) and dress-up and all. Due to my /very/ low self-esteem when I was younger, I couldn't find the confidence to wear the clothes I've always wanted to wear: skirts, dresses, and shorts a.k.a. clothes that will reveal my legs. (Check out Celina's post about
Confidence
)
5. Who would you say is your number one fashion inspiration?
Even before I started blogging,
Tricia Gosingtian
has always been at the top of my fashion inspirations. I just love her wahhhh and I find it really awesome that she's a Pasig Paulinian as well hihi. She can go from sweet, mori girl style to edgy.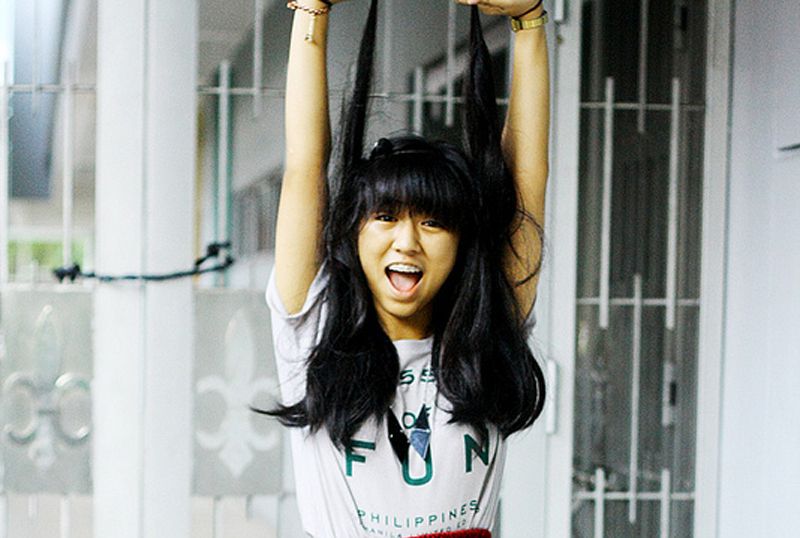 6. How would you describe your personal style?
My style changes from time to time whenever I feel like changing it. I really depends on my mood – One day I'll be in an all-pastel outfit and on the next day you'll see me wearing a black-and-white outfit.
7. What are some of your current fashion obsessions?
Spectacles! I've been collecting spectacles for a while now. Love love love them. ❤ Especially the large-rimmed ones. ❤❤
8. If you could have anything in the world right now, what would it be?
A round trip ticket to Japan + Korea (+ pocket money, of course)
9. What type of camera do you use?
I use a digital camera!  Canon Elph 300 HS~ I sometimes use my sister's Nikon D40 and D60.
10. Top 5 played songs on your iPod/music player:
Copycats by Reese & Vica
Dream Girl – SHINee
NBSB! By Reese Lansangan
Kimi ga Suki – Shimizu Shota
Move Along by Runmanila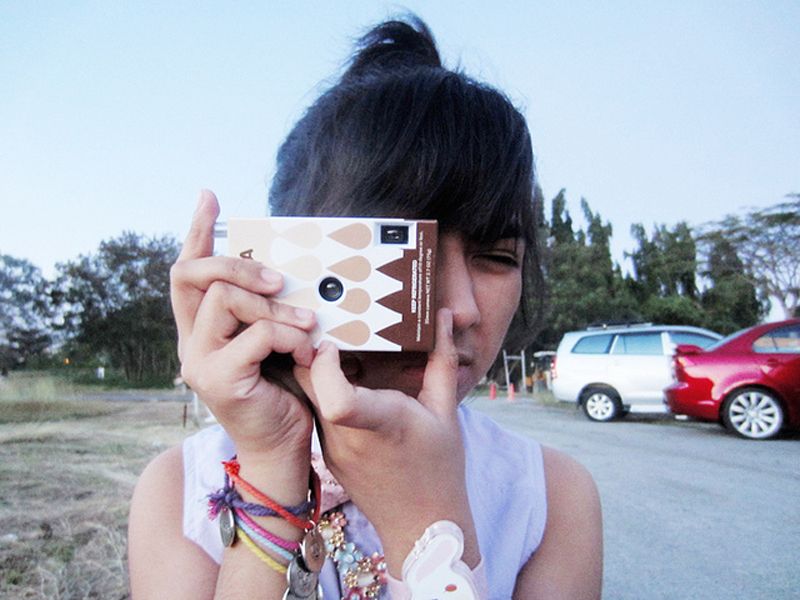 11. Name your top 3 favorite bands.
(Local) Reese & Vica, Runmanila, Up Dharma Down
(Korean) (No don't make me choose)
12. Book/s you've been wanting to read:
Farenheit 451, The Realm of Possibility, Before I Fall, The Selection, Dash & Lily's Book of Dares
13. In 6 years you will be…
Blogging about my life in Japan/Korea/Philippines and making clothes (and bows).
14. Any advice for readers that might want to take a leap and start their own blog?
Never be afraid to show the world who you are. Be yourself. And remember to cite your resources/credit people. Hihi.
15. What is one thing your readers would be surprised to hear?
I've never said legit swear words in my life.
Talo pa ako ng mga mas bata sa akin ngayon
, haha! The only word I can say right now is "bwiset" (sorry for the foul language huhu) but anything else, I just can't.
Make sure to check out next month's Spotlight!
Photos c/o Celina Cruz and
Eri Ranchez