May is finally here and that means we have another featured blogger for Spotlight! This ambitious juvenile is not only a blogger but she also owns an online retail business named
Vega
. Lovelies, meet my friend MP Bautista of
theambitiousjuvenile.tumblr.com
!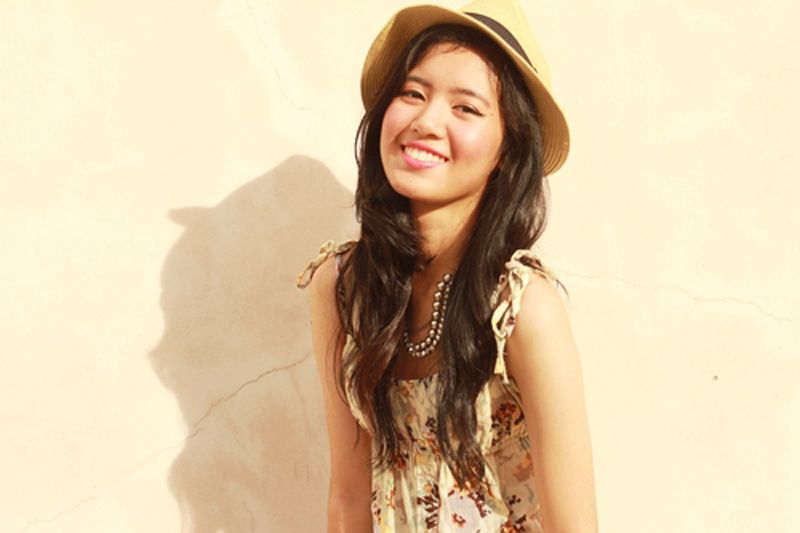 1. In twitter style, (140 characters) tell us a little bit about yourself.
(In third person) Maria Patricia, more commonly known as MP, is a 17-year-old thriftaholic who can live off supreme pizza and cookie dough ice cream.
2. What made you decide to start blogging? And how did you start?
I actually had a couple of blogs on Blogspot back when I was around 12. Like any other tween blogger, I was so thrilled with customizing my own template and talking about my life on a daily basis as if the rest of the world is interested about how my mom took me to the mall or that I had chicken for dinner. I eventually got over that stage and stopped blogging for a while until one fateful day in the summer of 2012, when I felt like I just can't remove my carefully-styled (not really) outfit without sharing it to the world, I created a blog!
3. What opportunities has your blog created for you?
Blogging introduced me to an entirely different world (and an awesome one at that!) Not only is it a great environment for business exposure and socializing with new people, blogging also taught me how to freely express myself through so much more than words.
4. How did you first get interested in fashion?
Like The Vibrant Ditch's
previous Spotlight on Celina Cruz
, the earliest fashion-related memory I can recall dates back to my Total Girl days. I'd buy an issue every month and skip ahead to the style section to fascinate over the clothes.
5. Who would you say is your number one fashion inspiration?
Aside from a few personalities whose styles I love (and on the top of that list is Camille FREAKING FABULOUS Co), I am honestly inspired most by looking at what strangers are wearing around in public places (a.k.a. street fashion), and of course, the Internet: Lookbook, Tumblr -- inspiration is everywhere on the web!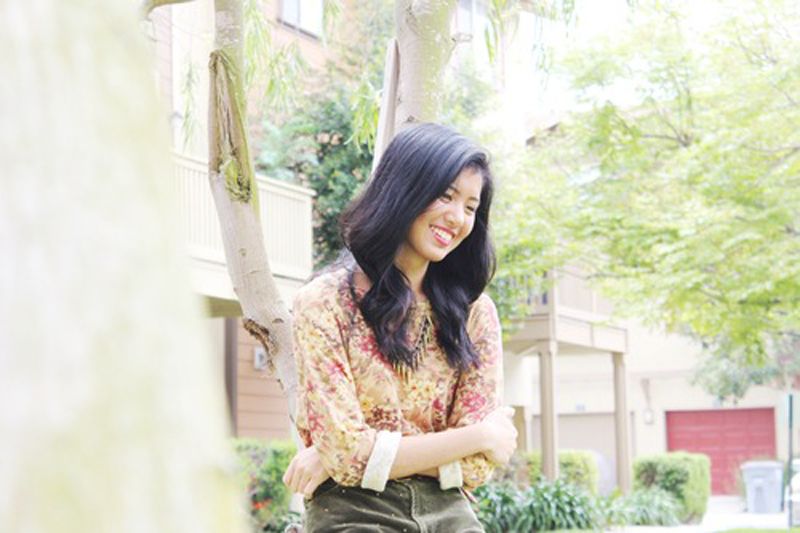 6. How would you describe your personal style?
I'd like to think that my style is two things: versatile and balanced. The way I dress isn't exactly labelled a single stereotype but I always love to wear contrasting pieces to make sure my outfit looks balanced and put-together. For example, I like pairing soft, feminine tops with leather or studded bottoms; or casual shorts with heels or edgy boots. Not that I never wear a 100% mono-themed outfit, it just all depends on my mood, the event, and the weather.
7. What are some of your current fashion obsessions?
BOOTS!!! OH GOSH. They're not exactly a current trend because boots never go out of style but for some strange reason, boots -- whether they be wedged or Deandri Helgas or just regular ol' boots -- have been making my heart leap for the past few months.
8. If you could have anything in the world right now, what would it be?
Nice fairy godparents preferably Cosmo and Wanda.
9. What type of camera do you use?
Canon Rebel T3i
10. Top 5 played songs on your iPod/music player:
Basically a few songs from my RAC playlist, I Kissed A Girl, and Party in the USA. LOL hey, don't judge. I haven't fully updated my iPod in a very, very long time....
11. Name your top 3 favorite bands.
I have been going through some sort of music crisis for quite some time now because I never get to answer this question accurately. I like waaaay too many artists but alright, to name a few: Phoenix, Foster the People, Coldplay, Maroon 5, Mayday Parade, etc. I will be posting playlists on my blog more often so if you're interested in some of the music that I listen to, watch out for that!
12. Book/s you've been wanting to read:
Everyday, The Statistical Probability of Love at First Sight, the Infernal Devices trilogy, among many others.
13. In 6 years you will be…
Smoothly running the multiple branches of my then-stable vintage clothing chain while blogging and styling. Also, in 6 years, I will be at least 4 inches taller. Just you wait and see!!
14. Any advice for readers that might want to take a leap and start their own blog?
Don't let anyone hold you back. Besides, who else runs your blog but you? See for yourself the wonders of sharing your thoughts and your art. Trust me, once you do, you'll realize that you were ridiculous for being afraid because nothing feels more exhilarating than to just freely put your words & work out there. Immersing yourself in that kind of inspiration will fuel not only your passion but others', too. You'd be surprised at how much of an impact it can make on yourself if you're serious about it.
15. What is one thing your readers would be surprised to hear?
I don't think I have anything surprising to say about myself (I'm a boring old lady like that) so let me tell you one interesting thing that is not at all related to me: a specific kind of turtle can breathe through its butt. AMAZEBALLS!